Home Photographic Art Photo Classes Order/Prices Guestbook Contact Sponsorship Offerings About Seewald Picture Framing Misc/Links Portrait Pricing

Michael Seewald's
Photographic Art Classes
_______________________________________
Seewald's photographic 'fun-shops'
proudly sponsored by:

Chrome Digital of San Diego
"They've printed hundreds of my enlargements over the decades, awesome company. Great copy work
for painters, they shoot and give you a giant file at very reasonable prices" MS

Pro Camera Repair, San Diego.
"Taken my cameras here for decades, always top notch work.
I need my cameras working properly in distant places,
and I trust them to keep them in tip top shape." MS
North Coast Photographic Services
"One of the last labs around that processes film, and they do mine now.
I've had work done here for decades. Serious technicians here,
feel confident to get quality work done here." MS
_______________________________________
Advanced critique class.
Semi-private critique sessions, Seewald graduates only.
"Many grads have hired me for one on one critique sessions over the years to improve their latest creations. They want to see how I might further improve their best shots after they have tweaked them to the best of their ability. The $200 per hour fee charge has, understandably, barred a few that had inquired of this service. I think Valerie and I have come up with a solution". MS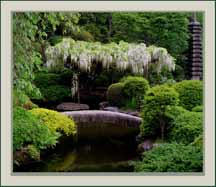 Michael Seewald's Gotemba, Japan
Greetings Seewald compositional grads,
Yes, we have had quite a few requests for a critique only session and here is what we came up with. Folks will be able to sign up for a 4 hour critique session to be held in Balboa Park every so often, dates will be posted below. Each participant will get 15 to 30 minutes, or more depending on participation, to bring out their new work for a critique by Michael. Cropping, dodging, burning, center of interest placement, (for movement of the eye around the image), balance, tension point elimination, tonal, line and color mergers, etc. will all be discussed.

Not only will you learn how to improve your work, you will refresh your memory by applying you own critique to the others' new work presented, helping cement the rules of composition deeper into your psyche and making you a better photographer overall. This will help you in developing your overall artistic vision too. Of course, you painters that have learned so much will be able to further that along too.
You may bring a laptop or completed prints or paintings to show, it's up to you. This will take two to three hours and afterwards we will take a slow photographic art or painting art museum tour and critique the art there. Any leftover time will be spent working the area making new art, most likely in the botanical gardens as floral/fauna changes are monthly.
We know that you agree getting Michael's expert help is quite invaluable; you saw at class that Michael's 35 years of serious application of this knowledge has made it look like child's play to some extent. And for those that have hired him one-on-one, and seeing how this was so helpful in fine tuning your new work, a great help. This will help make it more affordable to hire him again now too.
The fee for all this is only $150 and will be limited to 8 participants with a minimum of 4 needed!
Our next critique class will be held:
call for info
Call Michael to reserve ASAP at the gallery, or write.
Seewald's photographic 'fun-shops'
proudly sponsored by:
Pro Camera Repair, San Diego.
SAVE 10% on first order, just mention 'Seewald workshop discount'

"Taken my cameras here for decades, always top notch work. I need my cameras
working properly in distant places, and I trust them to keep them in tip top shape." MS
Dolica Tripods
This line of carbon fiber and aluminum tripods won't break the bank.
We've got point and shoot tripods all the way up to heavy duty, large camera supports.
Metalography
SAVE 20% on first order, just mention 'Seewald workshop discount'
Custom photos on metal, Seewald gets his super large 'infused images' onto
hot metal, and the results? HOT! Located n Temecula Calif., just 45 min. north of downtown San Diego.
(Up to 42"x62" in size)

published 12.4.08