Banner photo courtesy Seewald workshop grad and featured artist Nicholas MacConnell
Last site update: 12.3.2013 / now, 396 pages deep! WOW.

Since 1983 / Soli Deo Gloria
Celebrating 30 Years! One of the oldest photographic art galleries in the world.

America Online users read this first for better viewing of the art.
Note: you may need to have your 'pop-up blocker' turned off for the many hyperlinks on our site to work.
________________________________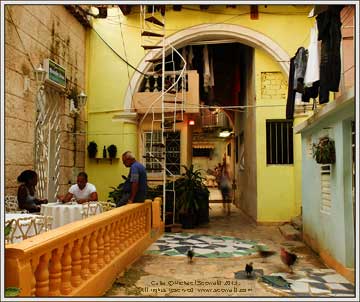 Click photo to enlarge. Neg. #2879
The Menagerie, Havana, Cuba
Sponsored by Dr. Charles Cantor


You are invited to Michael Seewald Galleries
31st Annual Christmas Party
in conjunction with
Michael Seewald's World Premier release
Cuba
December 14th, 2013 from 6 to 9 p.m.

Wine: Nello Olivo Winery of Placerville, CA /
Catering: Pacifica Del Mar; Il Fornaio and Sbicca Restaurants/ Live music: Lisa Sanders

________________________________
Enter our semi-weekly free drawings,
just 'like' us on facebook here:
________________________________
The Michael Seewald Galleries
now features these fine artists.
Brian Torch * marine life painter
Nicholas Mac Connell * photos and abstract paintings
LeFran * So. Cal. beach, bay, harbor and sailboat paintings
Ana Julia Aguado * 'old master', Latin America and contemporary paintings



Michael's art has shown at the Yuan Xiaocen Art Museum in Kunming, China!
Entitled Life Elsewhere, it showcased 50 pieces of his art, May of 2011.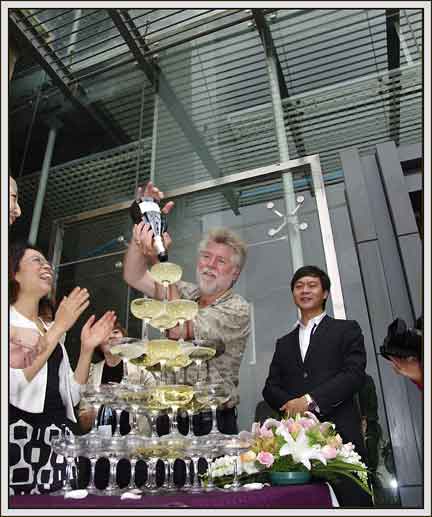 Opening day ceremonies of Michael's
Kunming, China museum exhibition:
Click here to go to Michael Seewald's
Yuan Xiaocen Museum photographic exhibition
________________________________
Speaking of China...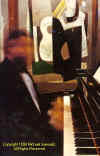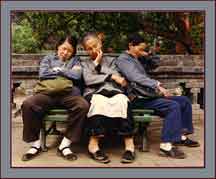 Pianoman, Shanghai, China, '87 The Three Graces, Xian, China, '87

NOTE: Two of Michael Seewald's best sellers, and VERY RARE LIMITED EDITION OF ONLY 10
are now offered on eBay. The Three Graces, Xian, China '87 and Pianoman, Shanghai, China, '87, and since they are limited to only 10 of one size only, and seven of the ten of each have sold, are both priced at ONLY $100,000! 'Only' you say? Yes only, as they will increase to $500,000 with the next sale, then one million dollars for the 10th and final one, then the negative will be destroyed!
Go to China images

________________________________
Recent Seewald gallery sales:



Click photo to enlarge.
Train Station Bilbao, Spain '94 by Michael Seewald
Valerie Seewald shows off the piece she and Michael had just hung at a collectors home in Las Vegas last. Train Station Bilbao went for $15,000, in the 40x50" unframed size, and was one of four Seewald train images the gentleman purchased to decorate his 'train room'. T.U.L!


Click photo to enlarge.
Roman Ruins w/ Nuclear Plant- Caesarea, Israel '93
16x20 for $3,000



High Heels, West Train Station, Budapest 2003
NOTE: to see this wonderful image larger, click here,

24x30 High Heels, West Train Station, Budapest 2003 - $3,750
(un-sponsored image from the E. Europe series)




Click photo to enlarge.

Also: 40x50 Train Station, Bilbao, Spain 1994- $15,000
(un-sponsored image from the S. Europe series)


Click photo to enlarge.
Hanoi Train Station, Vietnam, 2011

30x40- $10,000 (limited ed. of only 25)
Sponsored by Charles Cantor of Del Mar, Ca.



Click photo to enlarge.
Milano, Italy 1989
Sponsored by Grace Fang of San Francisco, Ca.

16x20"- $5,000 (limited ed. of only 25)

___________________________________
Michael Seewald's
Award Custom
Picture Framing shop
Encinitas, California
835 'B' N. Vulcan Ave., Encinitas, Calif., 92024
We have had, since 1983,
a full line, custom picture frame shop.
With well over 2,000 frame samples to choose from!

We frame to museum standards.



Click photo to visit our
picture frame shop section.
Michael will personally help design the perfect frame job for you. Open by appointment only. 760.633.1351
Online video of Michael Seewald on
San Diego's 7/39 NBC TV news.
A short interview of Michael's travels and about his thoughts on the
Mombassa, Kenya, Africa Hotel Bombing and the airliner missile attack at
the same time he was departing from Kenya's Nairobi airport.
_______________

A short history of collecting photography By Penelope Dixon...!
________________________________
Where is See'waldo'?
10.29.'13 update: He just finalized creating his
'Gold Rush Country' in central Calif., and if interested in
sponsoring let us know, some are still available.
6.16.'13
Extra, extra, extra, read all about it...
SEEWALD GOES DIGITAL...
Yep, he BIT THE BULLET (cost wise)!
"Well, after a lot of research I bit the bullet (to spend the big bucks) and bought a 60mp 'digital back' yesterday- a Leaf Aptus 65.
http://www.nationalphoto.co.jp/2F/outlet/img/datasheet_aptus65.pdf

This will fit my Hasselblad camera, and I have four prime lenses already. They have been coming down in price over the years, as well as getting better. I found one in Hong Kong, eBay, that was not too used (although it was made in 2007), and was only $10,500 (similar here run about $17K). But I prayed they might lower it further still, and made an offer of $9,250 (it was not even a 'best offer' type of sale, but fixed price) and they accepted it, then reduced it on the ad- YIPPEE. NOTE, they've sold hundreds of $2-5K cameras with high marks, so not worried about that aspect, TUL.


Click photo to enlarge.
Leaf Aptus 65, a 60mp digital back for my Hasselblad.
These 'backs' actually attach to the back of the camera, separate. I have two films backs that I would switch from B&W to Color, depending on what I thought would work best.

Of course I've been shooting point and shoot digital for years, even Canon Rebels at 10mp, but I never knew how great the medium format ones were until recently. Found out they are actually about twice the quality of film, maybe three times, of the same size. A bit technical, but the color range, as well as 'grain', is double that of full size 35mm, not to mention the glass (lenses) being Zeiss are above excellent.

I'm very excited and can't wait to get this, then I'm off to Cuba."
MS
UPDATE: 6.21.'13, the USPS has the box in L.A., at Customs. Waiting for it to clear and arrive. YEAH, almost here.
UPDATE: 6.30.'13, got the back, got a battery to make it work (they had to nix sending it due to the USPS regulations and the one that fits on this back is a rare find- go figure), then got the menu to read in English instead of Chinese so he could use it. And now he has practiced getting it to work seamlessly with his computer back up, and is off to Cuba in two days.
UPDATE: 10.30.'13, images look great, the choosing process of which ones to release is in full progress, and the sponsors anxiously await getting to choose their favorites.
____________________________

Michael Seewald's most recent released series was
Croatia
View the complete Croatia series here
___________________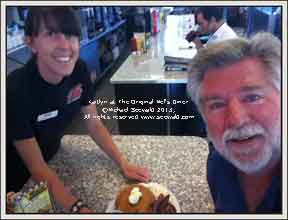 Click photo to enlarge
Michael at The Original Mels Placerville CA.
Michael's other newest series, to be released soon:
'Gold Country' Day-Journal here
Read why so many folks invest in a
Seewald photograph sight-unseen, click here!

11.'04 - 7.'06 20K
to 1.'08 35K
reset 10.08
reset 5.10