photo tips, how to make good photographs, north san diego county Seewald digital 35mm, medium and large format, photography classes, photo workshops, field photographic workshops, photo workshops, photographic workshops, photo classes, photography classes, seewald, Valerie E. Wong Gallery, Seewald's, Michael Seewald, photographia, arte, Del Mar Plaza, photographic art, limited editon art, photos, amateur, intermediate and advanced, encinitas photography teachers, carlsbad photography teachers, photographs, fine art photo, seawald, Valerie E. Wong Gallery, Del Mar, Ansel Adams, Edward Weston, Seewald's, Michael Seawald, Sewald, arte, photographia, photos, photographs, fine art photo, photo workshops, photo classes, photographic classes, photo workshops for escondido, oceanside, la costa, rancho sante fe, la jolla, san diego, la mesa, mira mesa, poway, fairbanks ranch

Photo tips by Michael Seewald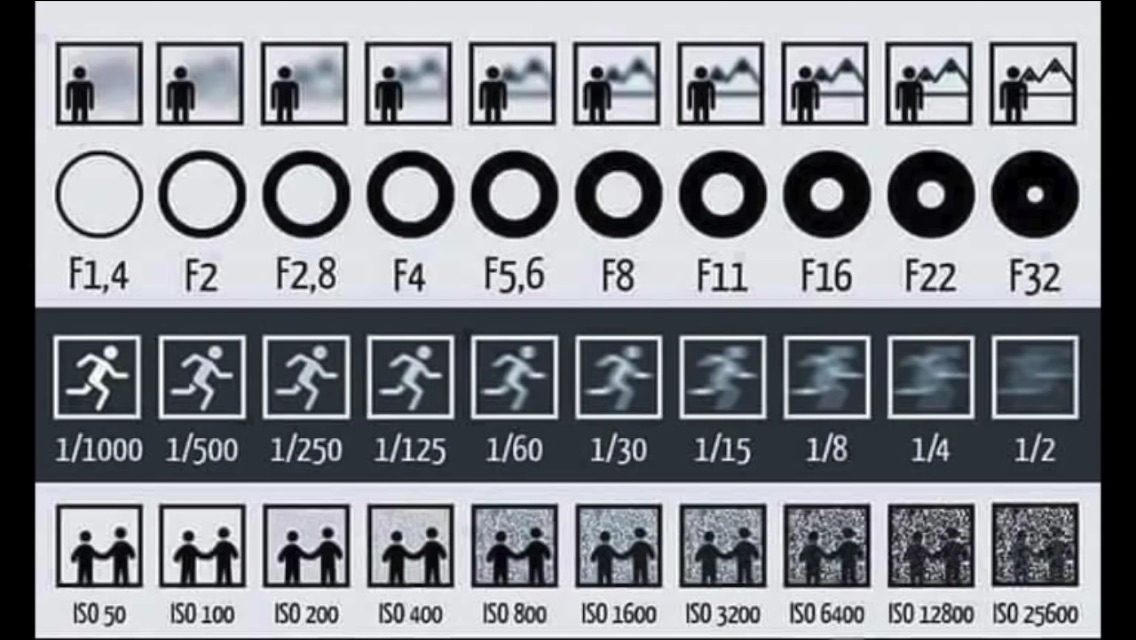 Can one lens do it all? Are zoom lenses better than 'fixed' lenses?
Does having only one really long zoom lens, say instead of having a batch of fixed lenses, or even some smaller range zooms, make sense? I mean, can you replace your 28mm wide angle; 50mm 'normal'; 105mm 'portrait' and a 300mm telephoto, all important lenses, with something like a 18-270 'zoom'?

Well, I say sometimes, depending on needs. If this is just a hobby, I think it's perfect. I think my 28-300 Tamron lens (a name brand lens maker only, as is Sigma) works great, but that camera if more of a 'snapshot' camera, as I have a medium format camera for my 'art photos', where I need a larger file (used to be a larger negative).

And it is not that 'inferior' to 'brand name' zooms (Canon again, for example) with smaller ranges, such as a 28-70mm and then a 100-300mm. In fact, the following article shows you that there is very small difference, yet you would pay two to three times more for the Canon!!!
See article here and see photos from both types (Canon vs Tamron) compared: http://www.bobatkins.com/photography/reviews/tamron_28_300_review_3.html
1. After finding and photographing an interesting subject ask yourself "what really moved me about this scene"? Then ask yourself "did I really capture it and 'it alone'? You will most likely find much more info than is needed, thus diluting its 'strength'.
2. When coming upon an interesting scene, try to see what it looks like from varying angles. Does the light accentuate the subject better from one side or the other? This starts the 'making' process, thus replacing the 'taking' process!
3. While composing your photographs look around for an interesting wall, sidewalk, street, row of plants or whatever you can that is heading towards your subject. This is known as a "leading line', and if included in your composition, will lead the viewers eye into your scene. At the same time, be careful one does not lead your eye out.
4. When composing your photograph, keep the 'center of interest' out of the center of the frame. Preferably, place it half the distance between the middle and one of the four corners. This keeps the art from becoming static. (See my 'garden with umbrellas'.)
5. When photographing weather that includes lots of bright days, try not to take too many photographs near the middle of the day, except for those for record keeping purposes. The softer light in the mornings and afternoons make your subject matter 'come alive' instead of being 'blown out' from lack of details in the shadows and highlights.
6. Bring a light yet sturdy tripod with you to get even more interesting photos. You can take photos of places where the average photographer has given up due to lack of light. With a tripod, you can easily shoot up to an hour before or after other photographers do, and get much more dramatic effects.
7. Don't be too afraid to get in too close to your subject. Photographers whom get in, seemingly too close, end up making the award winning images. Try a few where you actually say to yourself- 'I think I'm too close in'. You will now make some very interesting photos.
8. Don't be afraid to try something new. Dare to be different. Get on your belly to shoot flowers. Get on the floor and shoot up at the kids. A bugs eye view can create some very interesting images. You should not be surprised to make some award winners this way.
9. Keep an eye out for patterns. They can make 'artsy' and interesting photos. But to make them even better, include something of interest that breaks up the pattern. At an outdoor market, for example, a collection of red apples with a single green one thrown in does the trick. Make sure it's not dead center though- see tip #4.
10. To capture people in places you might feel awkward about, try using a wide angle lens, if you have one. Just pre-focus to 5 feet and then take photos without lifting the camera to you face to compose. Just point it from your hip, and shoot. You get un-even horizons but fun, paparazzi style images.
11. When composing, try to remember not to split the horizon line right in the middle. Either place it one third from the top or one third from the bottom. Remember to keep the center of interest on one of these two planes also, left or right of center.
12. For balance purposes, and to help define the forms or elements in your photographs, just close your eyes a little and view the scene while squinting. The elements you now see won't include the entire minutia, giving you a better chance to balance the 'big objects', which are now much easier to define and place properly.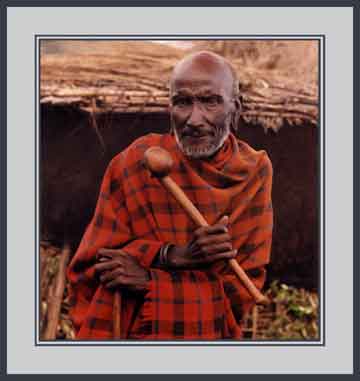 Click on image to enlarge. Photo copyright Michael Seewald, all rights reserved.
Massai Warrior, Kenya, Africa, 2002
Sponsored by Stan Webb of Wichita, Kansas
Seewald's photographic 'fun-shops'
proudly sponsored by:

Pro Camera Repair, San Diego.
"Taken my cameras here for decades, always top notch work. I need my cameras
working properly in distant places, and I trust them to keep them in tip top shape." MS
Dolica Tripods
This line of carbon fiber and aluminum tripods won't break the bank.
We've got point and shoot tripods all the way up to heavy duty, large camera supports.
Metalography
SAVE 20% on first order, just mention 'Seewald workshop discount'
Custom photos on metal, Seewald gets his super large 'infused images' onto
hot metal, and the results? HOT! Located n Temecula Calif., just 45 min. north of downtown San Diego.<![if !supportLineBreakNewLine]><![endif]><![if !supportLineBreakNewLine]>
<![endif]>
reset 10.'08