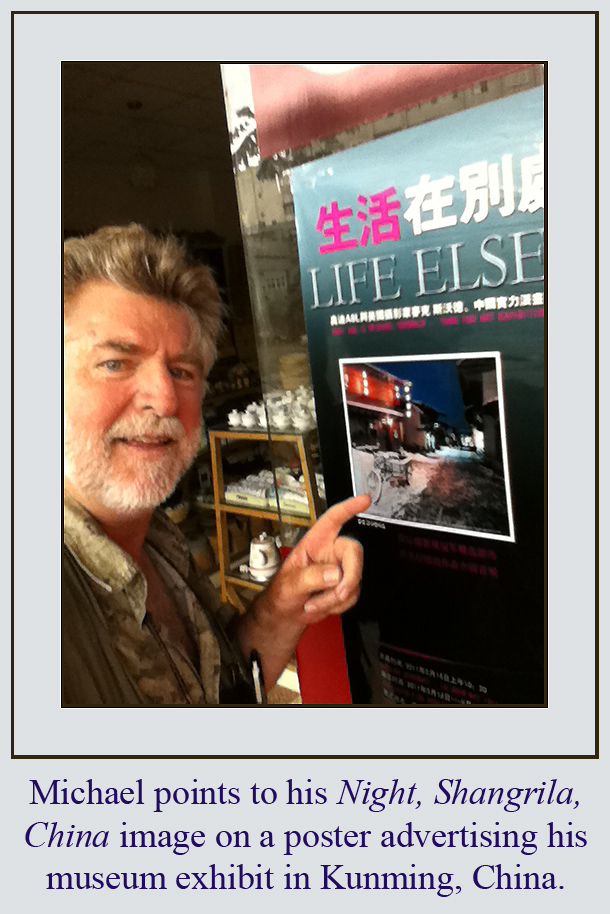 Medium Format cameras vs 35mm full frame cameras.
What is the difference?
16 bit raw vs 14 bit raw.
Is there much difference
(would not sound like it, but WHOA, there is a GIANT difference)
What is the difference in quality, is it enough to
justify the added expense.
You decide. I've been shooting medium format,
as well as 4x5" and 35 mm, for many decades now.
Each has it's pluses and minuses.
BUT, the new Canon Ds5, 50mp, may get folks thinking that medium format is on it's way out?
And it darn might be.
It's the camera Michael has been creating with since Oct. of 2015.
Back to Michael Seewald's
Main Photography Workshop pages....
Seewald photography workshops sponsored
by these fine companies, all of which he deals with/uses!
Pro Camera Repair, San Diego.
SAVE 10% on first order, just mention 'Seewald workshop discount'
Dolica Tripods
This line of carbon fiber and aluminum tripods won't break the bank.
We've got point and shoot tripods all the way up to heavy duty, large camera supports.
Metalography
SAVE 20% on first order, just mention 'Seewald workshop discount'
Custom photos on metal, Seewald gets his super large 'infused images' onto
hot metal, and the results? HOT! Located n Temecula Calif., just 45 min. north of downtown San Diego.<![if !supportLineBreakNewLine]><![endif]><![if !supportLineBreakNewLine]>
<![endif]>