Home Photographic Art Photo Classes Order/Prices Guestbook Contact Sponsorship Offerings About Seewald Picture Framing Misc/Links Portrait Pricing
limited editon art, Morocco pictures, Asilah, asila, , Marakesh, camels, kasbah's, casbah's, desert photos, sahara desert, timbuktu, Seewald, Casablanca pictures
color photos, Color Photographs, black and whites, b&w, Black and Whites, silver gelatin
photographs, Ansel Adams, photo workshops, photographic workshops, photo classes,
photography classes, seewald, Seewald's, Michael
Seewald, photographia, arte, marrakesh, photographic art, limited editon art, photos,
photographs, fine art photo, seawald, Valerie E. Wong Gallery, Del Mar, Ansel Adams,
Edward Weston, Seewald's, Michael Seawald, Sewald, arte,black and whites, Black and White,
Silver Gelatin Photographs, photographia, valerie wong, gallerie, foto gallerie, Art
Calendars, photographic art calendars
Morocco
A small selection of artwork by Michael Seewald
All rights reserved, no use without permission.
Baker, Asilah, Morocco, '99
Sponsored by Stan Webb of Wichita, Kansas.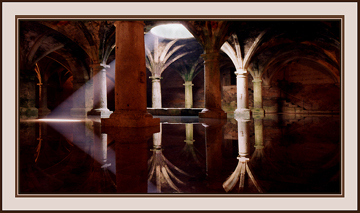 Click on photo to enlarge
Portuguese Underground Water Storage Room, El Jadida, '99,
Sponsored by Z&D of Fairbanks, California

Click on photo to enlarge

Un-sponsored image.
Cigarette Booth, Essaouira, Morocco
Many more originals available.
Please e-us if interested in collecting some.
Go to: "Moroccan Trip Highlights"
Click here to go to other Africa Photos.

Click here to go to all photo sections.
Price schedule.
Sponsored (limited edition) and
un-sponsored images.

Notice: Sponsored images are 25% more than un-sponsored ones,
due to the fact they are very limited editions.

Artwork size unframed.
Artwork size
after framing*
Un-sponsored images.
Sponsored images.**
Edition Size
11"x14"
18"x21"
$750
$1,000
99
16"x20"
25"x29"
$2,250
$3,000
100
24"x30"
34"x40"
$3,750
$5,000
50
30"x40"
40"x50"
$7,500
$10,000
25
40"x50"
52"x62"
$15,000
$20,000
10
* Note: Artwork does not include framing.
**Starting prices, could be more if sales have been made.

Many more originals are available.
Please e-us if interested in collecting some.

Metric conversion for standard sizes.
11x14" (28x35cm)
13x13" (30.5x30.5)
16x20" (40x51cm)
24x30" (61x76cm)
30x40" (76x101cm)
40x50" (101x127cm)
Use of these images is not free,
and is protected by domestic and international copyright law.
No form of reproduction or manipulation, including copying or saving a digital file is permitted. Any unauthorized usage of these images will be prosecuted to the full extent of the U.S. Copyright Law.

Morocco, Asilah, asila, Casablanca, Marakesh, marrakesh, camels, kasbah's, casbah's, desert photos, sahara desert, timbuktu,Seewald,
color photos, Color Photographs, black and whites, b&w, Black and Whites, silver gelatin photographs, Ansel Adams, photo workshops, photographic workshops, photo classes, photography classes, seewald, Valerie E. Wong Gallery, valerie wong, Seewald's, Michael
Seewald, photographia, arte, Del Mar Plaza, photographic art, limited editon art, photos, photographs, fine art photo, seawald, Valerie E. Wong Gallery, Del Mar, Ansel Adams, Edward Weston, Seewald's, Michael Seawald, Sewald, arte,black and whites, Black and White,
Silver Gelatin Photographs, photographia, valerie wong, gallerie, foto gallerie, Art Calendars, photographic art calendars, limited editon art, photo

reset 10.'08hotograph
s, fine art photo